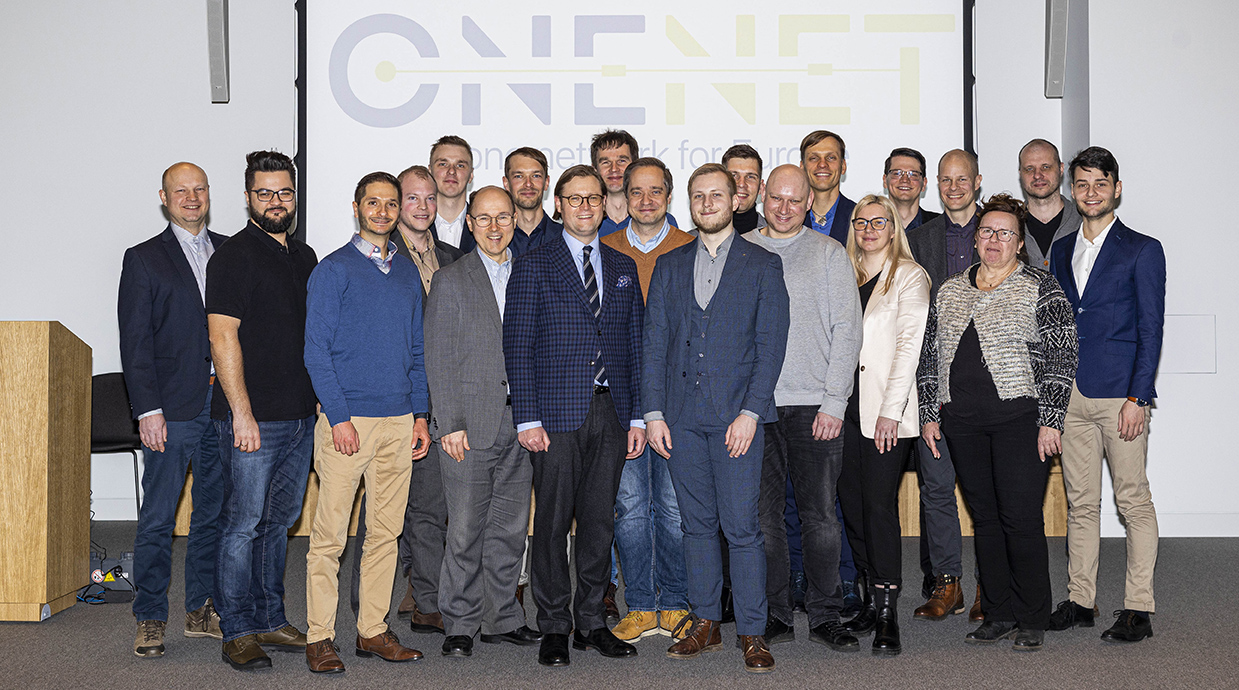 WP7 meeting in Vilnius
The Northern Cluster of the OneNet project had a two-day meeting in Vilnius on the 1st and 2nd of March. Representatives at the meeting included national transmission and distribution system operators of each country, as well as market operators Piclo and Nord Pool, research organization VITO, energy company Vattenfall, and energy service company Enerim. Each demonstration country (Finland, Estonia, Latvia, and Lithuania) of the cluster was present.
The first day of the meeting took place at ESO's office, where it was discussed the project's general status and platform development status. The second day's topic at Litgrid's office was regarding the demonstrations of each country. As the project progresses from the development to the demonstration phase, the next crucial objective is to run the demonstrations successfully. As each country has their own but connected demonstration, it was essential to align our final work towards the successful execution of the demonstration to achieve good results and a common goal of a single system for providing flexibility to the electrical system.
We can already say that common highlights of our demonstration are realistic use cases and their replicability, and the platform including harmonized market products, flexibility register, and an optimization module.