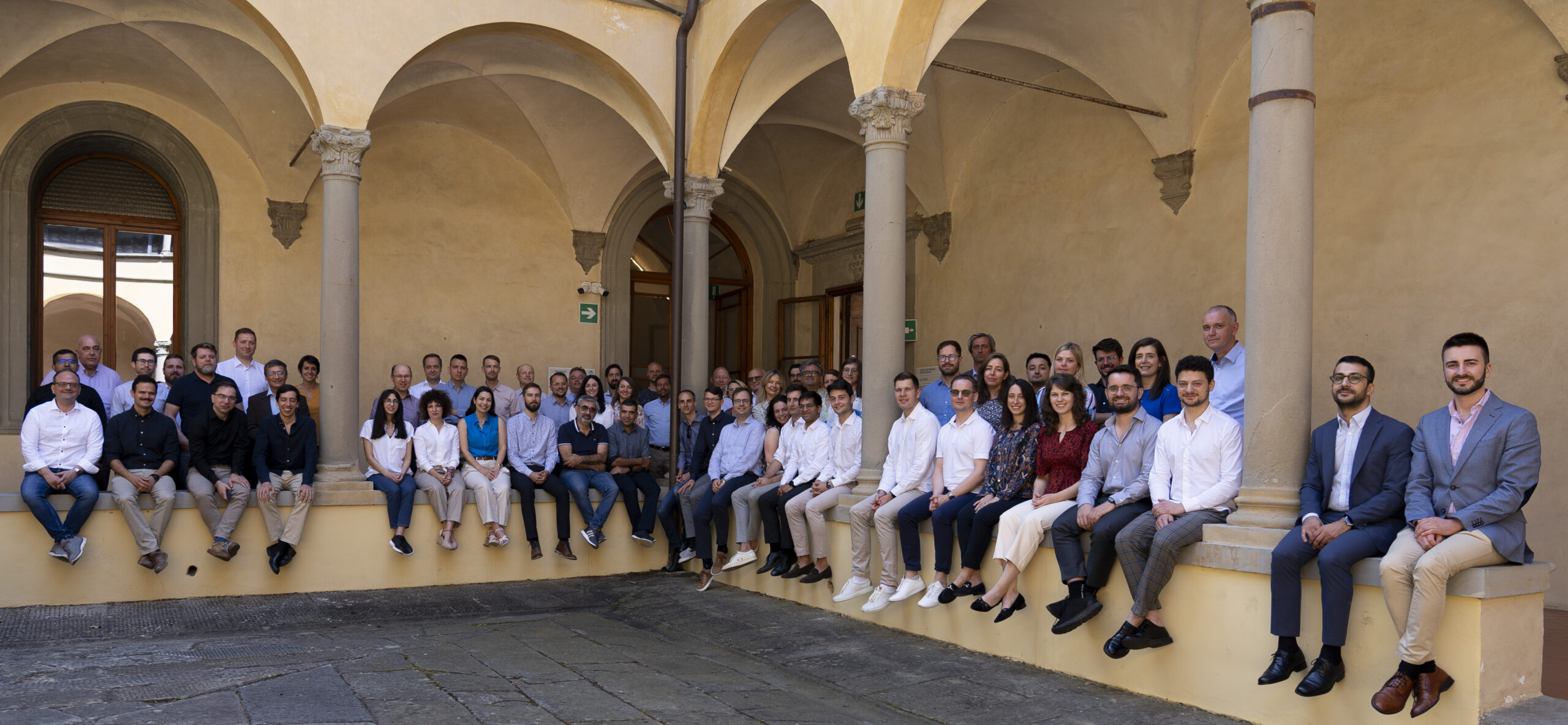 OneNet General Assembly in Florence: partners discuss progress and future plans
On the 26-27 June, the Florence School of Regulation (EUI) hosted the General Assembly of the OneNet Project. The assembly brought together 65 project members in person, with an additional 40 joining online, to discuss the progress made so far and chart the future direction of this ambitious initiative. Representatives from various sectors gathered to assess the project's advancements, share insights, and foster collaborations.
The two-day assembly featured a range of activities, including workshops, panel discussions, and networking sessions. Task leaders had the opportunity to compare and verify their research work with the activities of relevant cluster demonstrators and key project's results were presented, such as the OneNet Connector. Participants were actively engaged in these sessions, which provided an opportunity to delve into the project's achievements and address challenges. In particular, a specific moment of interaction was devoted to the identification of key exploitable results (KERs) according to specific selection and prioritisation criteria. Of particular importance was the focus on the four cluster demos, where participants were divided into groups for break-out sessions to collaborate and make meaningful decisions regarding their work, such as on market coordination mechanisms.
The General Assembly served as a platform for partners to exchange ideas and foster collaborations. Networking activities facilitated partners to shape the OneNet Project's future trajectory and strengthen existing partnerships. Participants engaged in fruitful discussions, exploring joint initiatives and resource sharing to maximize the impact of the OneNet Project.
For detailed insights into the project's progress, you can explore our deliverables available.