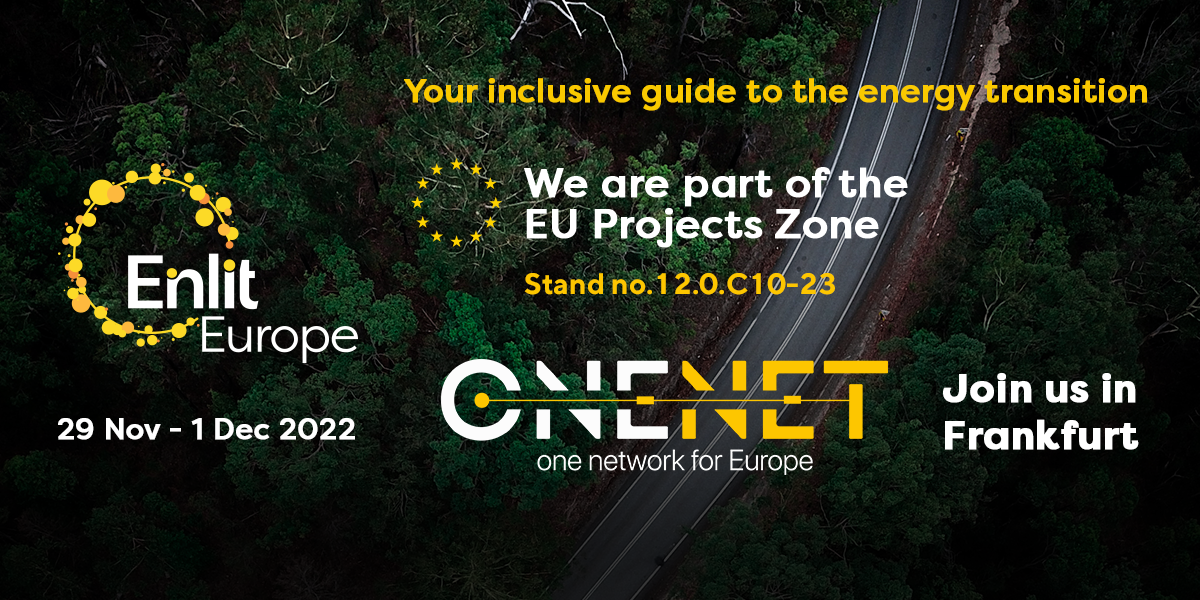 OneNet at ENLIT 2022
The OneNet Project will be part of this year's Enlit conference on 29 November – 1 December 2022 in Frankfurt, Germany.
Please find us at Stand no.: 12.0.C10-23 in the EU Project Zone. You will be able to meet and engage with OneNet partners and have a full overview of the Project. We will also have some fun gadgets waiting for you.
Furthermore, the OneNet Development Team will present the Reference Architecture and demonstrate the OneNet Connector during ENLIT Europe at the project's booth in the EU Project's zone. Please save these dates in your agenda:
29 Nov: 15:30-15:45
30 Nov: 12:00-12:15
About Enlit
From source to generation, from grid to consumer, the boundaries of the sector are blurring and this evolution is being shaped by established players, external disruptors, innovative start-ups and the increasingly engaged end-user.
Enlit brings all of these people together to seize current opportunities, spotlight future ones, and inspire the next generation to be part of moving the energy transition forward.
And so the Enlit circle begins: a constantly growing, inclusive and end-to-end forum that addresses every aspect of Europe's energy transition.
If you are a member of the OneNet project, please get in touch with Daniela.Bernardo@eui.eu for a pass:
Exhibitor Pass (free): 3-day access to the exhibition, all the Hub Sessions, and networking moments.
Summit Pass (at a discounted exhibitor rate): 3-day access to the Summit and exhibition, all the Hub Sessions, and the networking moments.